Each season, we'll be curating collections of our favorite products with themes that have your brain, health, and work style in mind. For our kick-off 2018 Holiday Collection, we're bringing you three box sets that incorporate the magic of gifting, with our personal obsession for psychology and beauty.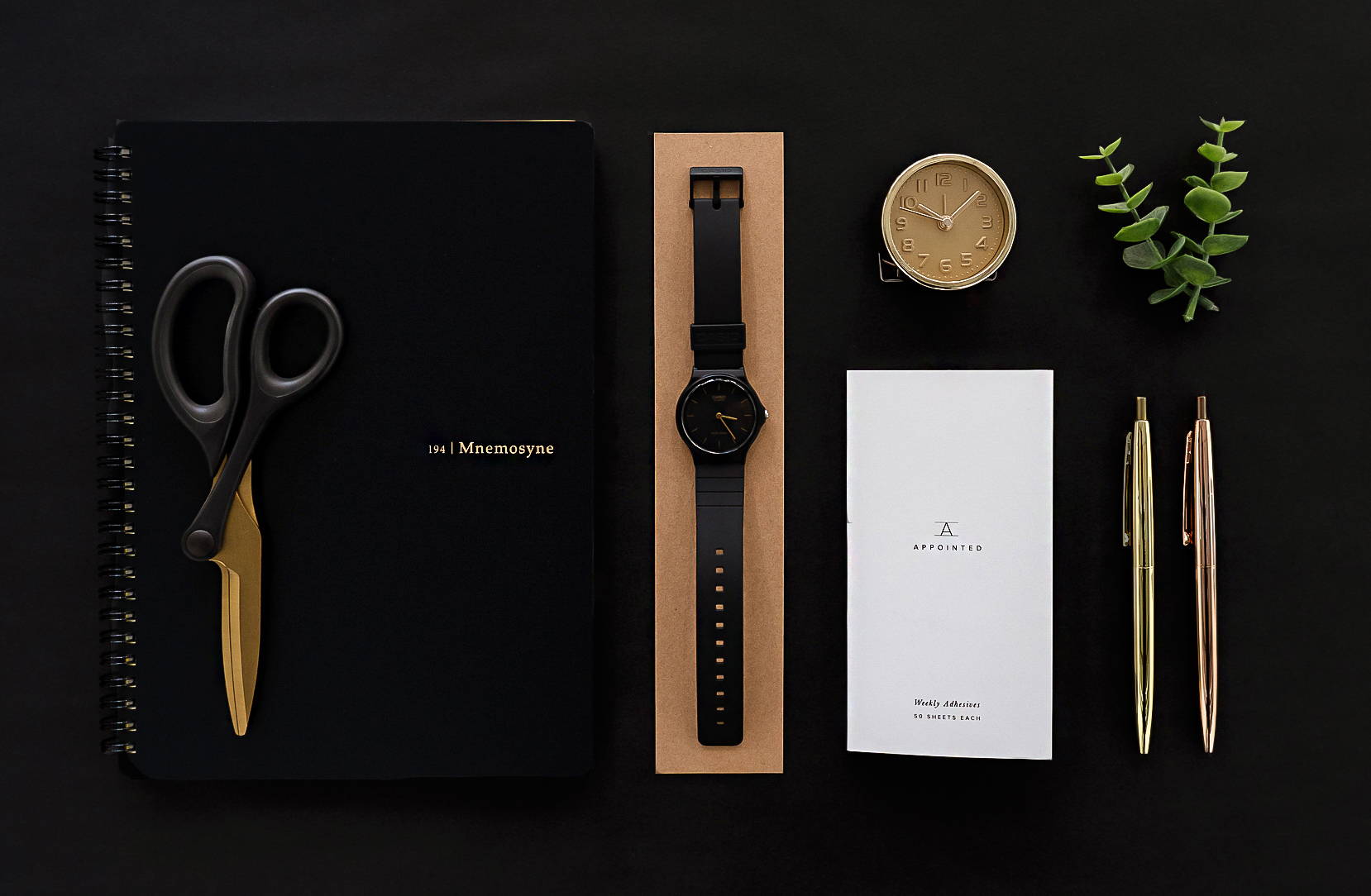 Black and Gold Desk Set
A curated set of our most popular analog tools in a beautiful array of blacks, golds, metallics and crisp whites. This set includes our favorite notebook brand, one of our most popular wrist watches, perfectly designed weekly stickies, and other desk accessories that will look smart as hell on any desk.
GREAT FOR: Designers, minimalists and everyone who craves that timelessly classic yet modern work space. Makes a damn sharp executive gift .
$80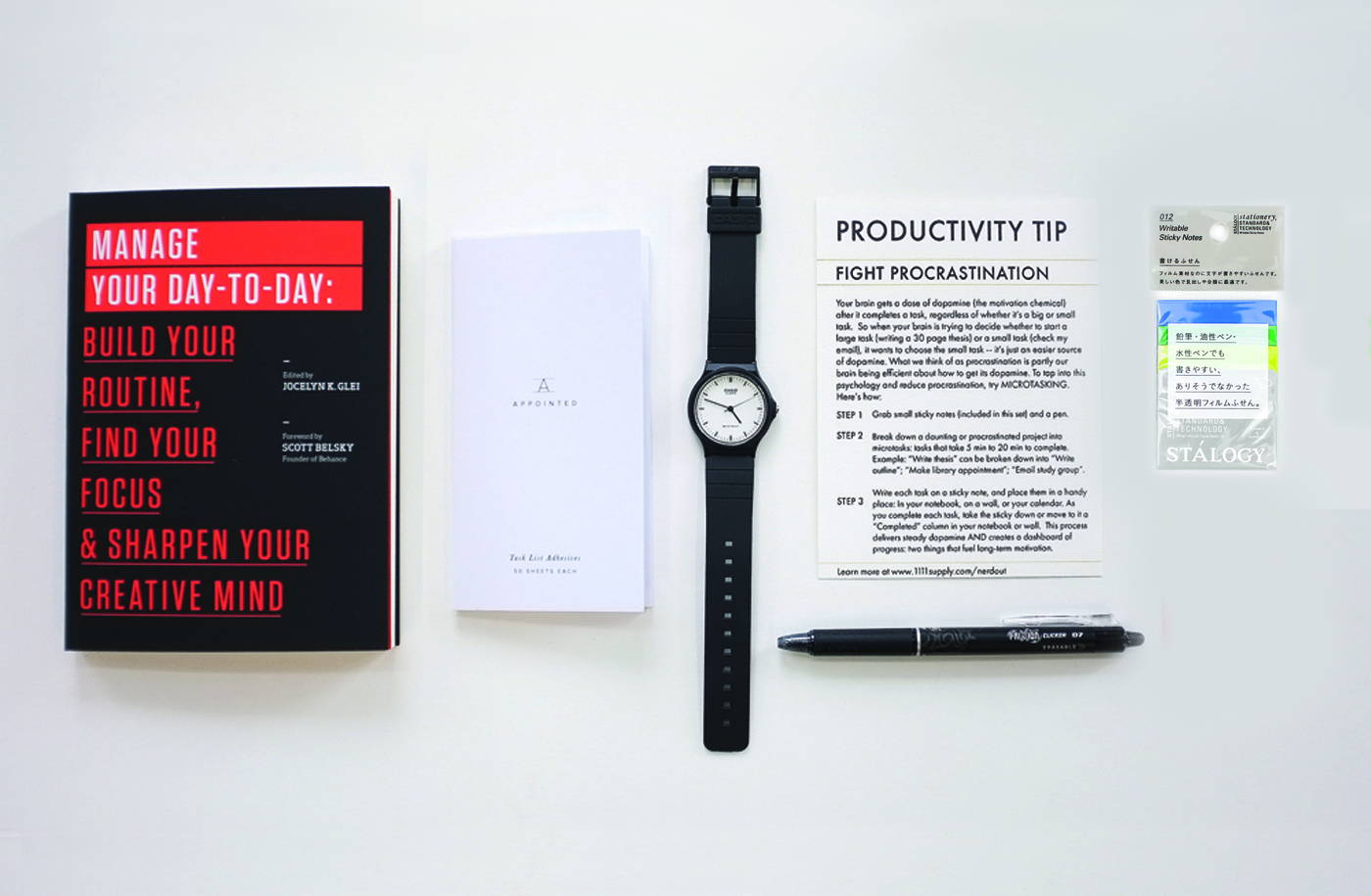 Productivity Box Set
The box set for the person who puts intention into their day and purpose into every hour of work. This collection includes our favorite productivity book, the "thank-god-someone-invented-these" prioritization stickies, our go-to wrist watch, and more.
GREAT FOR: Busy professionals and students, multi-tasking parents, and the happy overachiever inside all of us.
$50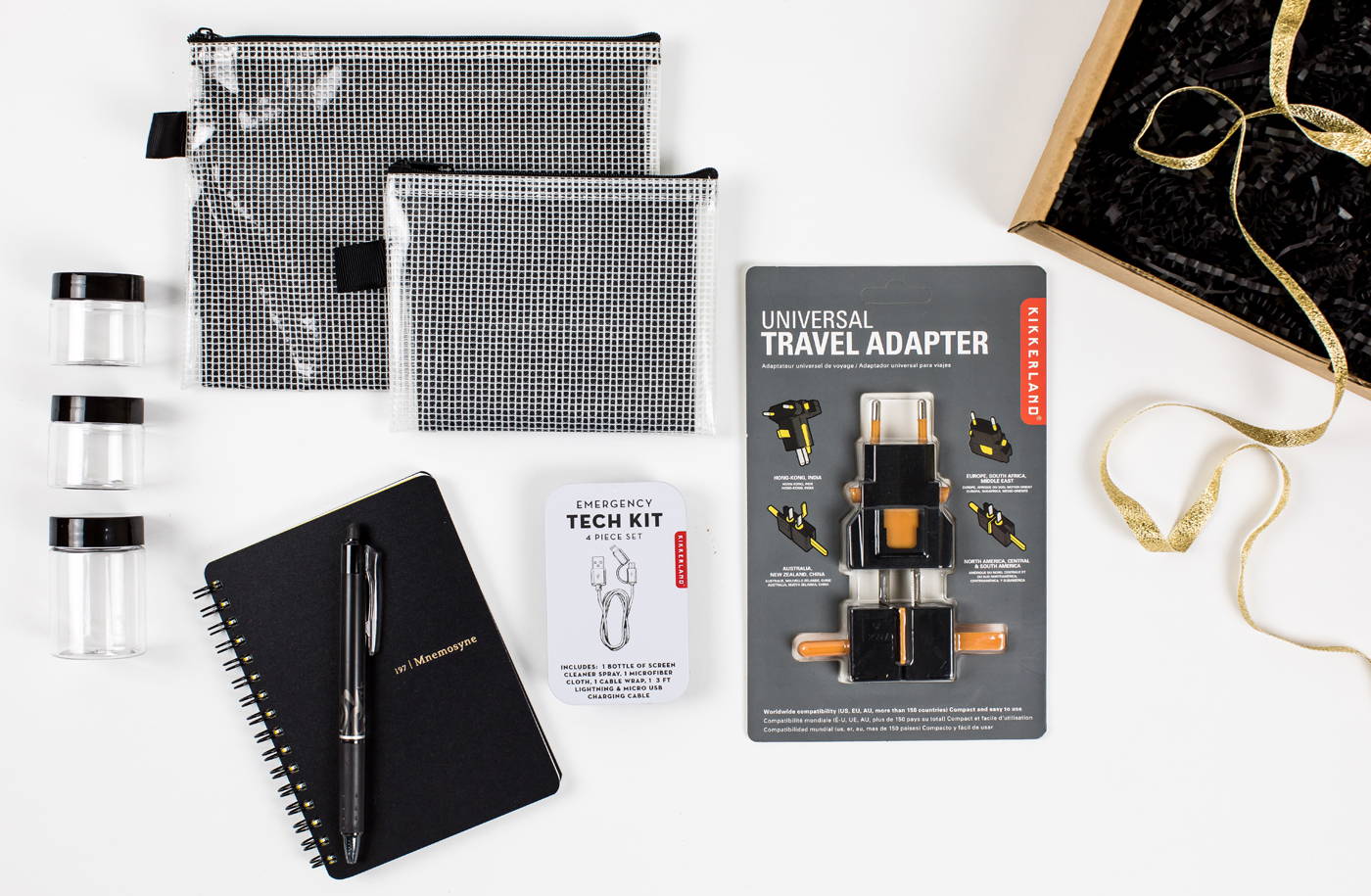 Smart Travel Box Set
There's travel. And then there's smart travel. The former can be full of confusion and frustration and honestly, a lot of cursing. The latter is organized, prepared, and cheerily ready for the happy surprises of travel. This collection includes compact vials, sturdy pouches, our favorite travel notebook, and other ultra-compact travel tools to keep your travel experiences in the latter category.
GREAT FOR: Weekenders, global travelers, and new students transitioning to long days on campus. Also surprisingly perfect for people who work out of their cars or are on the road for long periods of time (Lyft drivers: we got you).
$45
Check back in January of 2019 for our Winter Collection.
Looking for other products you saw on our Instagram?
You'll find them at our brick and mortar store :
33 NE MLK JR BLVD
PORTLAND, OR 97232