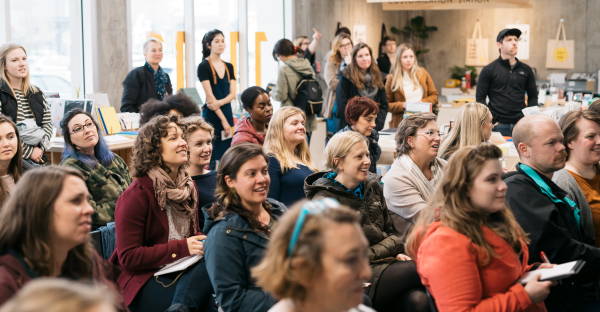 We offer a range of topics for small and large companies alike. Taught by Paloma Medina, a performance coach and public speaker -- these sessions are fast-paced, science-packed and are 90 minutes in length so they fit into your employees' work day.
Employees and leaders call Paloma's workshops "actionable", "thoroughly enjoyable" and "damn smart". Sessions are designed to be useful for all disciplines and levels, from junior staff members to senior leadership.
Book a call with us to learn more details.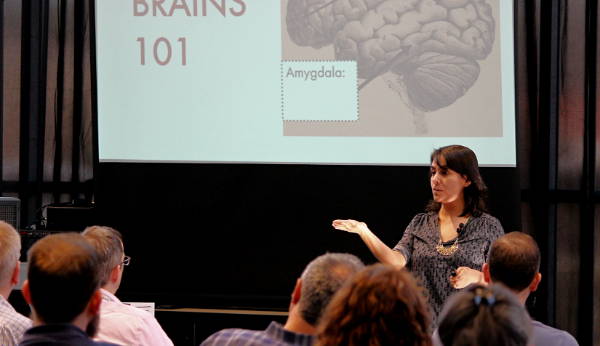 THE NEUROLOGY OF EQUITY, DIVERSITY & INCLUSION - PART 1
Watch a sneak peek through Paloma's TED Talk Here 

THE NEUROLOGY OF EQUITY, DIVERSITY & INCLUSION - PART 2
THE PSYCHOLOGY OF POSITIVE INFLUENCE FOR EQUITY & INCLUSION
CONFIDENCE: SCIENCE & TOOLS
THE PSYCHOLOGY OF NAVIGATING CONFLICT
THE SCIENCE OF GOALS
BOUNDARIES & ASSERTIVENESS
INFLUENCE WITHOUT AUTHORITY
WHY EQUITY & INCLUSION TRAININGS?
PAST PARTICIPANT FEEDBACK:
"Paloma is a total gem and I'm really glad we found her. She's invaluable."
"Really actionable... It's the only diversity training that's been worthwhile"
"I can't wait to go to another one!"
"I came in ready to hate this equity and inclusion workshop. I totally didn't! I loved it."